News
Fuelling the Journey: Actiph Water are Proud Sponsors of Stage 20 for The Tour 21
by Cindy Chung on Jul 01, 2023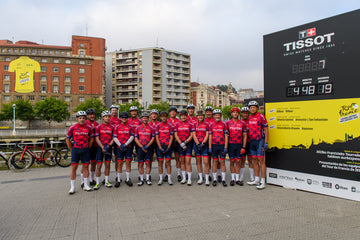 On Saturday 24th of June, a remarkable team of 18 cyclists from across the world embarked on an extraordinary mission—to take on all 21 stages of the Tour de France route, starting a week ahead of the professionals.
Their goal? To raise £1 million+ for Cure Leukaemia.
The Tour21 Class of 2023 includes a team of amateur cyclists determined to ride all stages of Tour de France, making their way across Spain and France within three and a half weeks, which is over 3,500km in just 21 days.
Among the 21 stages, Actiph Water will proudly be sponsoring Stage 20, spanning 133km from Belfort to Le Markstein Fellering. This stage holds immense significance as it marks the final mountain and the penultimate stage of the entire event. On Saturday, 15th July, these courageous riders will push their limits, conquering demanding terrain while racing towards their fundraising goal.
The entire Actiph team sends their best wishes to all the individuals of The Tour21. We are inspired by your determination, strength, and the positive change you strive to create. Your commitment to this cause is truly commendable.
Support The Tour21
The Tour21 is not just a cycling challenge but a testament to the power of unity, determination, and compassion. These 18 cyclists have embarked on a journey that stretches beyond personal achievement, as they strive to raise over £1 million for Cure Leukaemia. 
To contribute to this incredible cause and show your support, visit their JustGiving Page at https://www.justgiving.com/campaign/thetour21in2023.
Every donation, no matter the size, will go a long way in supporting Cure and helping these dedicated cyclists achieve their fundraising target.
*Images from The Tour 21