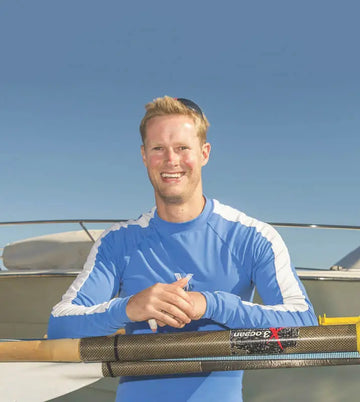 The Shackleton Mission
In January 2023, Jamie will join a crew of 6 as they embark on another daring world-first;

Rowing 950 miles across the Scotia sea from Antarctica to South Georgia.

The row was inspired by the route sailed by Shackleton and crew to rescue their stranded men from Elephant Island in 1916.

Historians regard the voyage of the James Caird crew across Scotia sea "as one of the greatest small-boat journeys ever completed"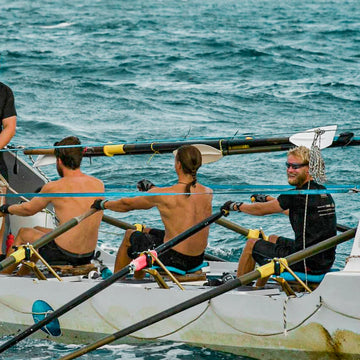 The Great Injustice
For over a century Harry McNish was portrayed as an outspoken mutineer who died destitute and forgotten but the skilled carpenter who rebuilt the lifeboat that saved the crew was the reason they all survived

McNish's contribution and heroism have been omitted from the history books, and he never received the Polar Medal that he deserved. This expedition is calling for the polar medal to be rightfully awarded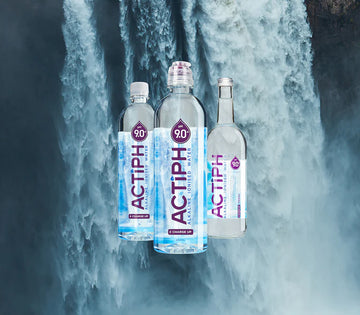 The Research
Inspired by his experiences on the ocean, Jamie conducted extensive global research to find the most effective hydration solution in the world.

It was in Japan that he first discovered ionised water - a well known water product that was widely consumed in the country for its myriad benefits and approved by the Ministry of Health in the 1960s.

Jamie endeavoured to bring this innovative product to the European market and the rest, as they say, is history.
Our Water
Jamie's Story
Learn more about the Shackleton mission and Jamie's remarkable story from operating table to Scotia sea!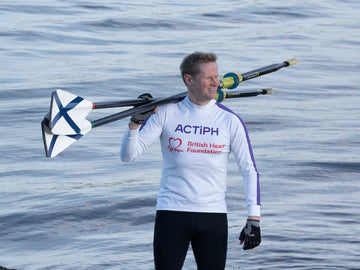 The History
Actiph Founder, Jamie Douglas-Hamilton, is no stranger to extraordinary, record-breaking feats. With 7 Guinness World Records to his name, Jamie is well versed in ocean rowing, having previously completed crossings from Australia to Africa and from South America to Antarctica.

Jamie was already dreaming of his next great adventure - another daring world first - when disaster struck.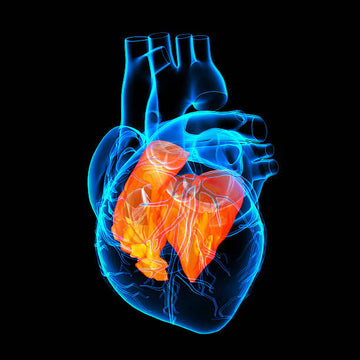 The Diagnosis
In 2021, Jamie contract COVID-19. Whilst he fortunately recovered from the initial illness without incident, he continued to suffer chronic fatigue for months afterwards and assumed this to be the effects of long COVID. When he realised he was struggling to climb stairs and complete basic physical tasks, he decided he should get checked.

Jamie was diagnosed with a bicuspid aortic valve - a condition that had led to a leaking valve in his heart requiring immediate open heart surgery.
Shop Collection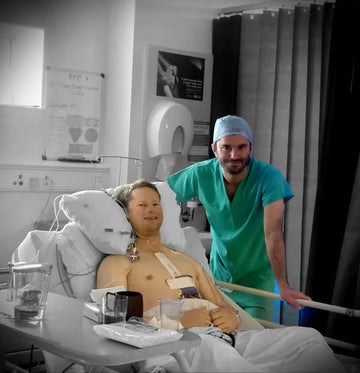 The Recovery
A short while later, thanks to the amazing efforts of the NHS and surgeon Vincenzo Giordano, Jamie woke up from a successful operation to replace his leaking valve.

With his snazzy "new heart" up and running, Jamie was already thinking ahead to his next record-breaking expedition. The road to recovery and full fitness would be long and painful, but spurred on by the thought of the adventure ahead, Jamie got to work.

Initially, even low intensity physical exercise was a challenge. But with each passing day, his strength and fitness returned as he set his sights firmly on what was to come.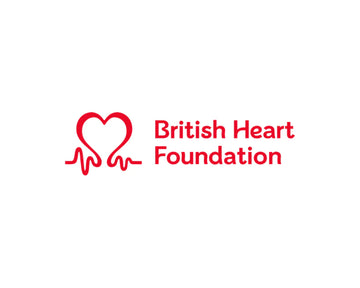 The British Heart Foundation
Every year, around 160,000 people in the UK die from heart disease.The incredible work of organisations like the British Heart Foundation helps ensure that Jamie, and thousands like him, can overcome heart disease and lead long, fulfilling lives.
We're proud to support the BHF as part of this expedition. If you want to support the British Heart Foundation, click below to donate to our Just Giving page.
Donate Here
@actiphwater
be part of our community