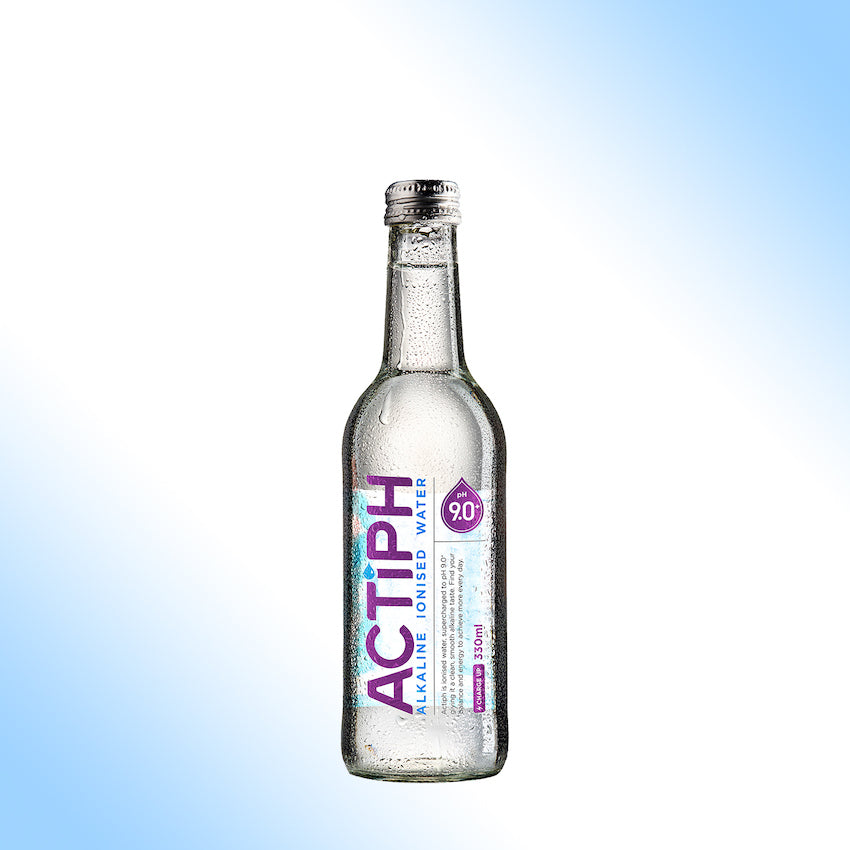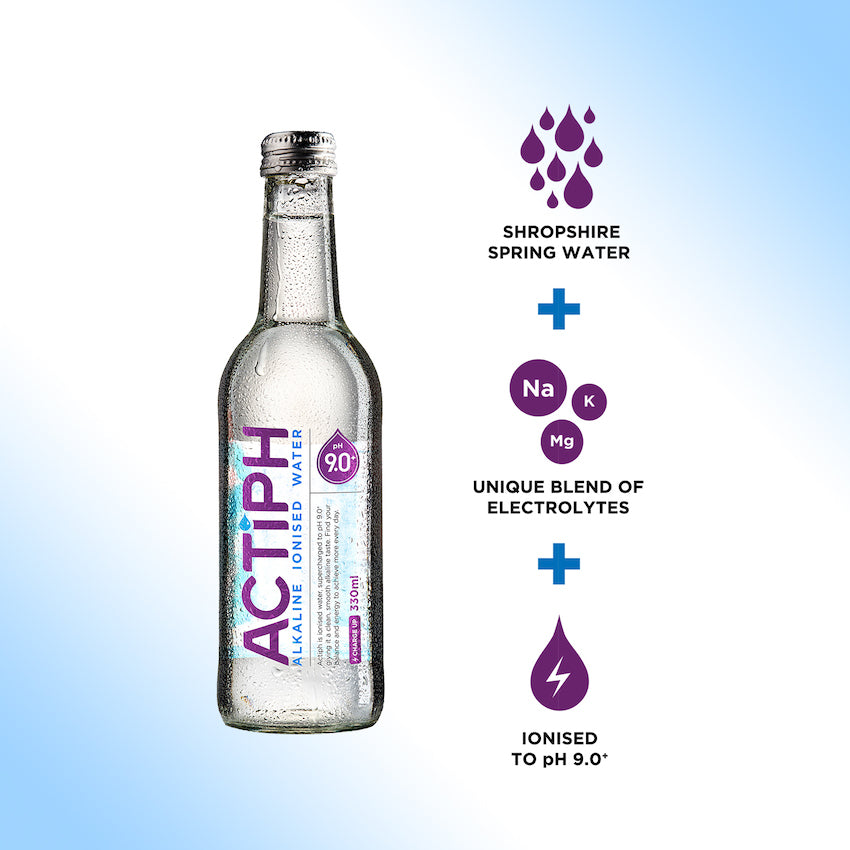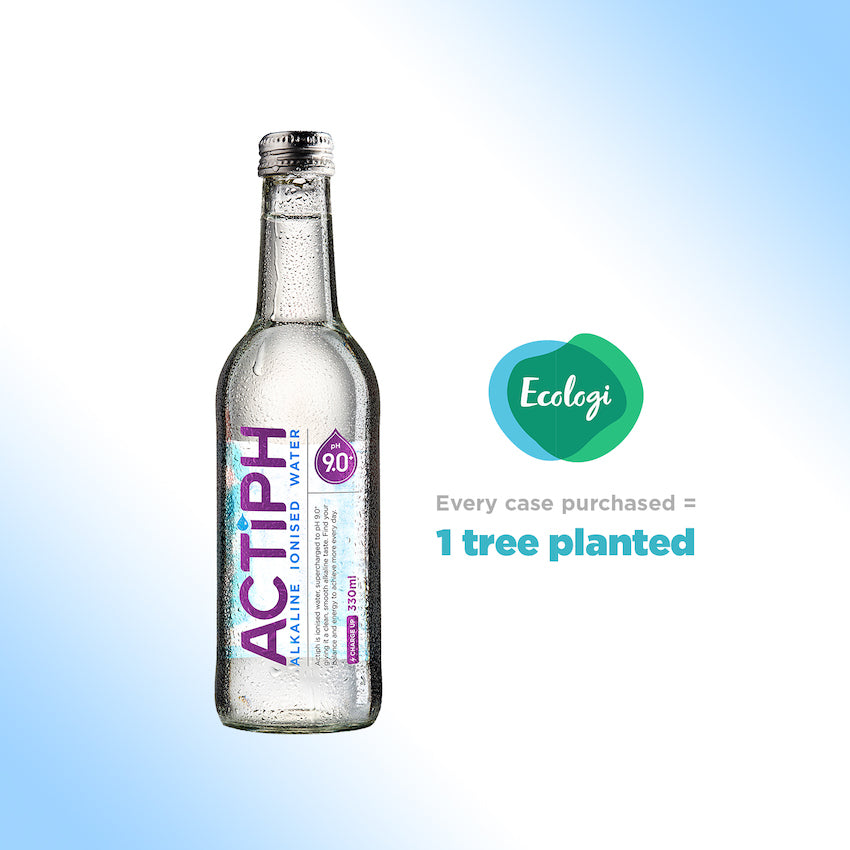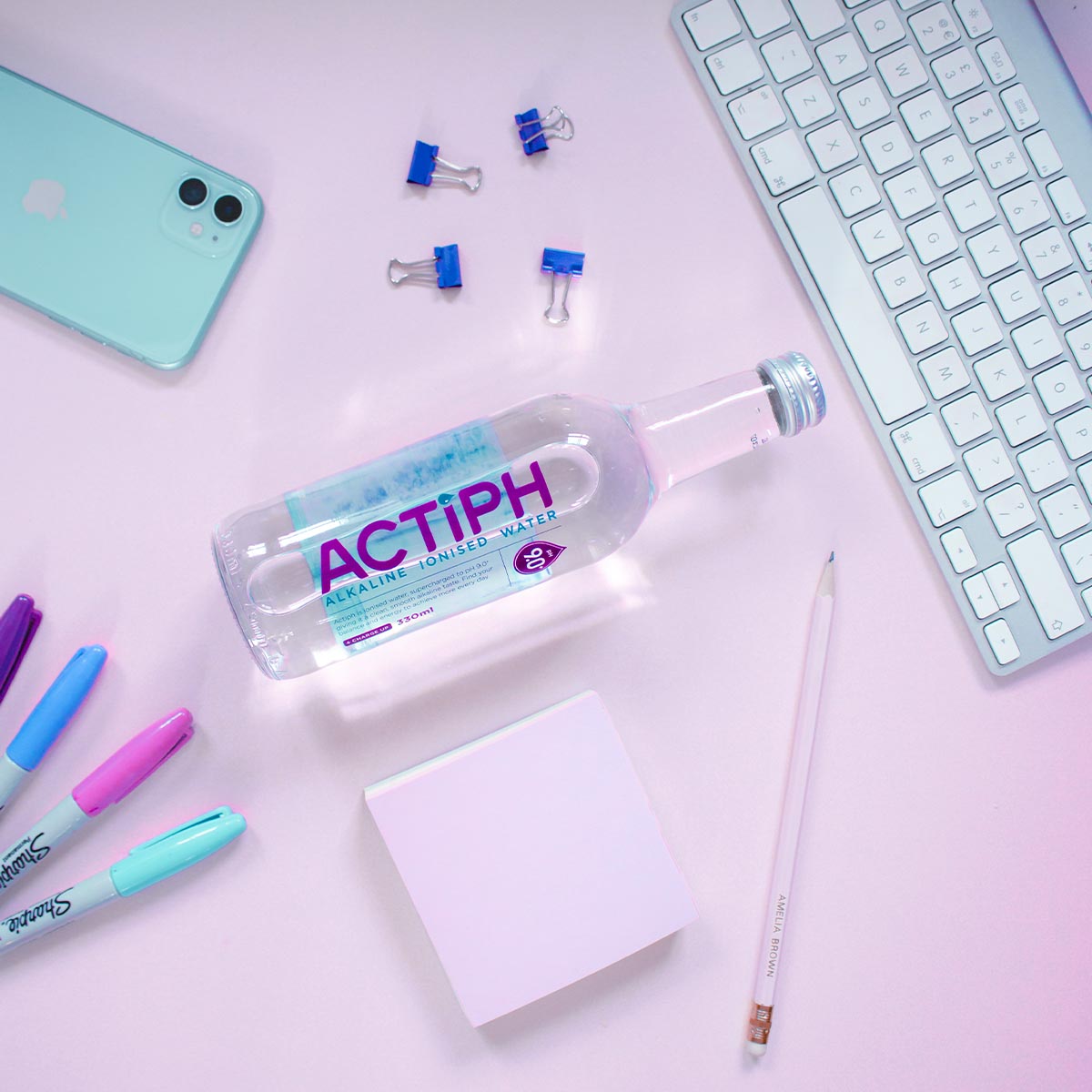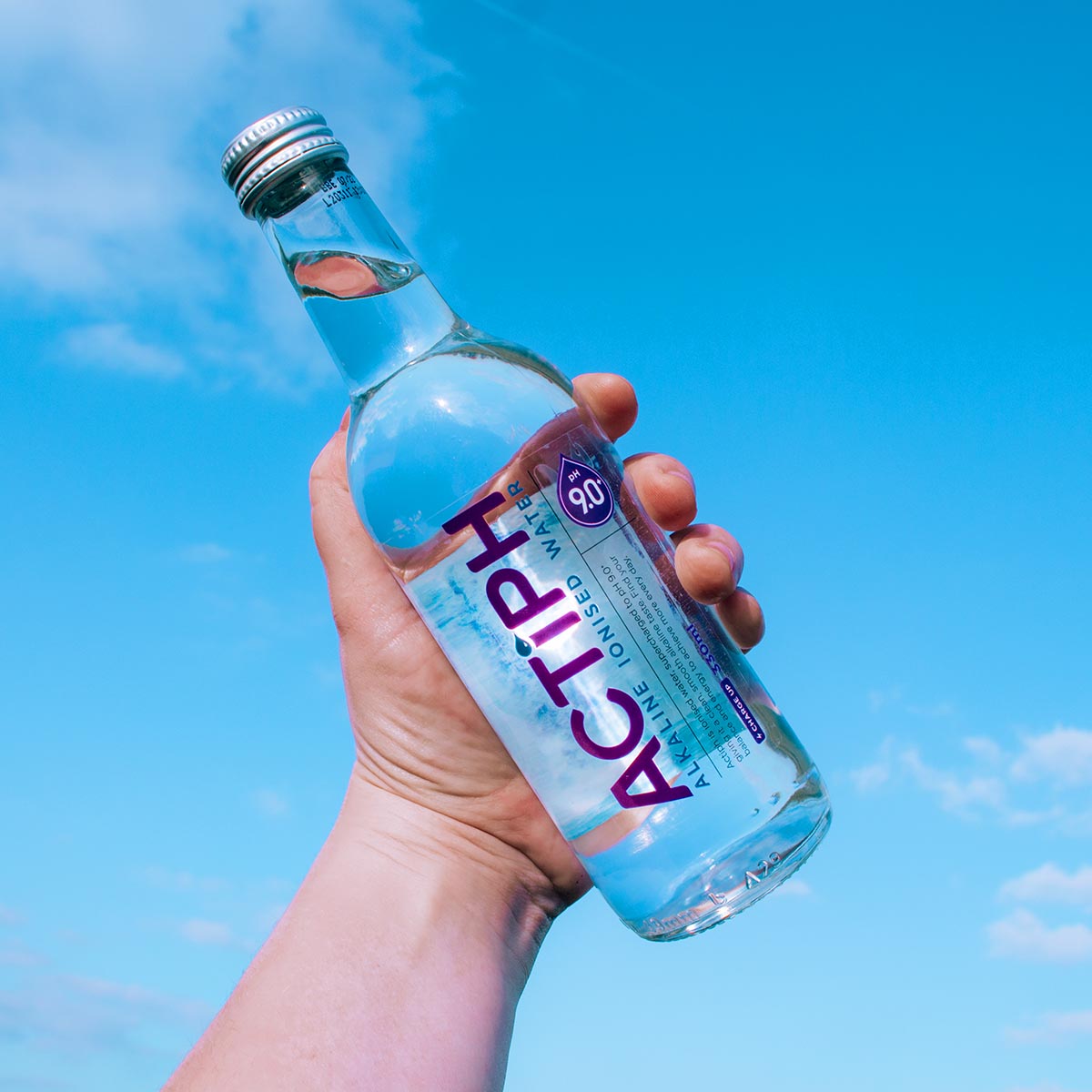 Actiph Water - 24 x 330ml
Actiph alkaline ionised water is made with fresh Shropshire spring water and a unique blend of added electrolytes. Our advanced ionisation process removes sour tasting acidic ions leaving a smooth, refreshing alkaline water that helps take your hydration to the next pH level.
ActiPH Water is committed to becoming a climate positive business. As part of that commitment, for every plastic bottle sold in our online store, we fund the collection of 4 plastic bottles to ensure they never reach the ocean and are properly recycled, through our partnership with Plastic Bank.
We also plant a tree for every case sold, through our partnership with Ecologi. All our products are also 100% recyclable and BPA free.
Delivery is free for all orders & are typically dispatched same day up till 1PM. You will receive an email/sms for tracking of your order after dispatch. Delivery takes 1-3 business days (excluding weekends), you can see the progress of your delivery by following your tracking notification you'll receive from our courier.
Best water ever
I love this water so much, it makes me drink more and more because of the taste.
Enjoying this water
The water is great and smooth down the throat, and taste nice in the mouth and good for my health too but 10.5ph too is wonderful.
Smooth water
Fantastic product for every day clean living.
Healthy water
ph9 Water is better than the 7ph, we both feel more hydrated and fresher.
Smooth water & fancy bottles
I got a 6 pack to try these out after illness. The packaging is attractive. The first bottle i tried was weird but all I could taste was a metallic taste in my mouth, however after bottle 2 that taste went away I'm unsure if I've got use to it. It's most definitely kept my acid reflux at bay which is a big +.
@actiphwater
Be part of our community