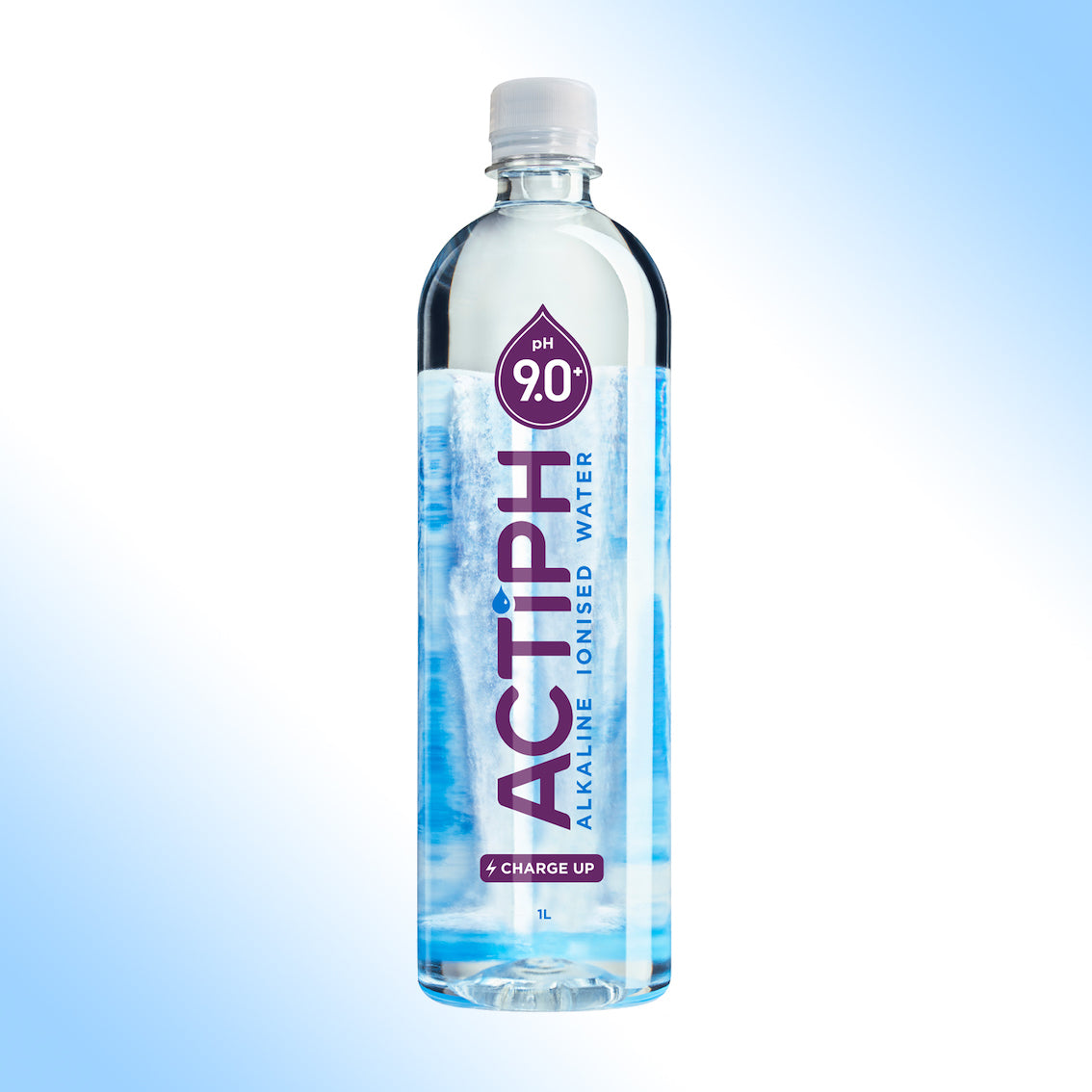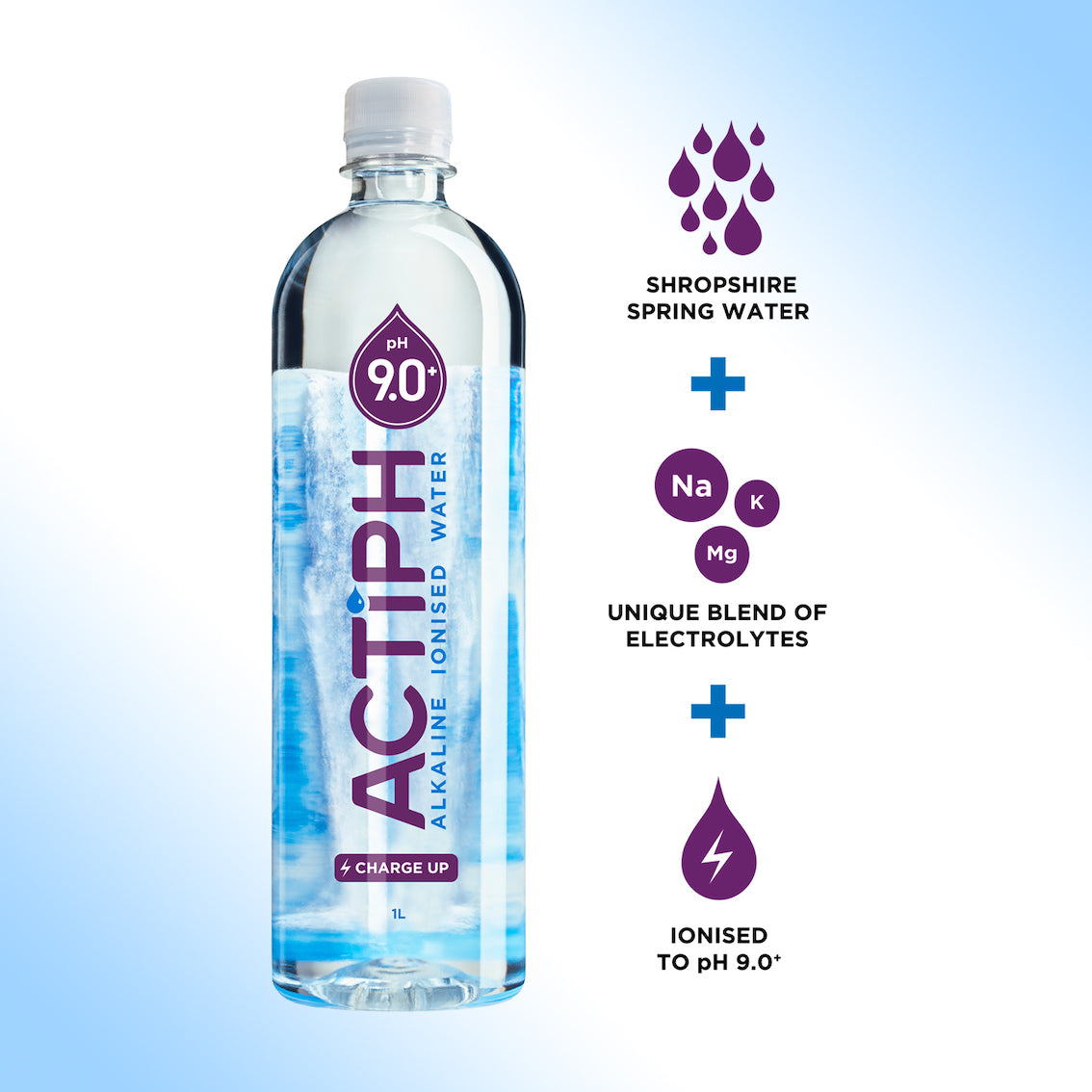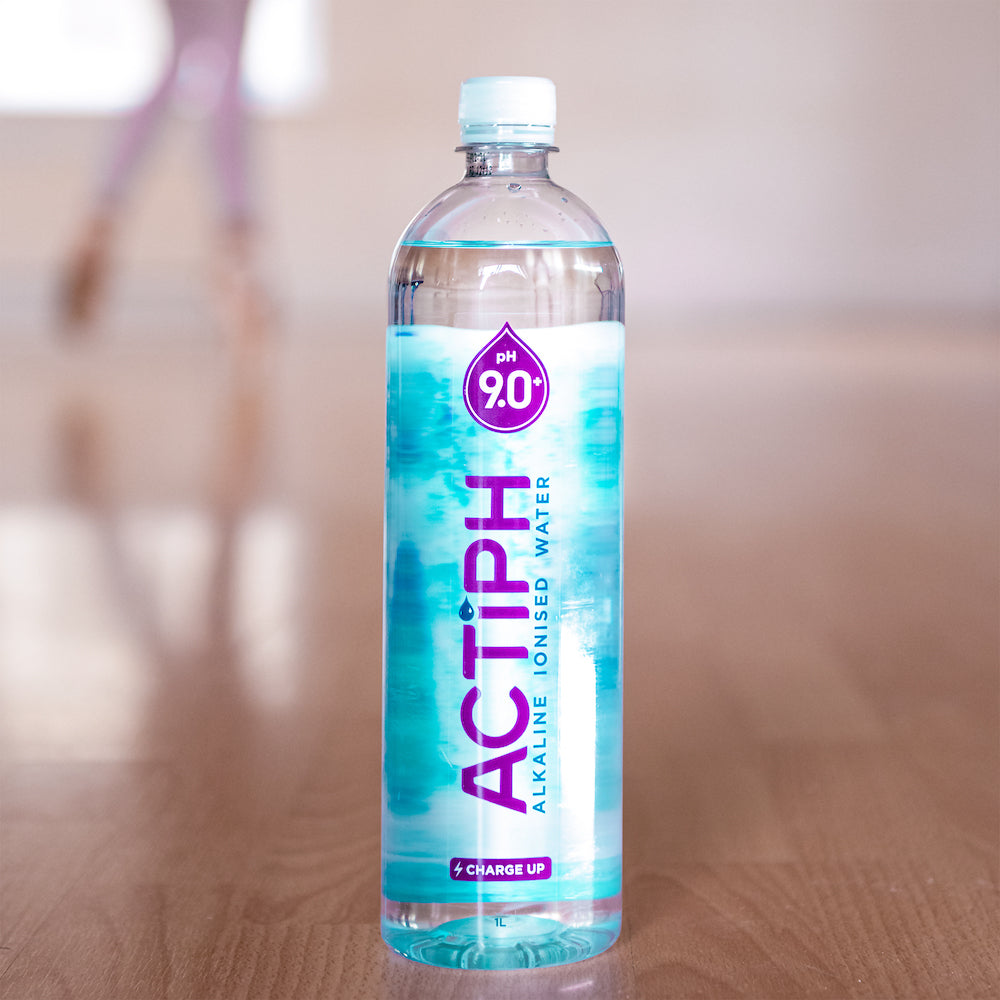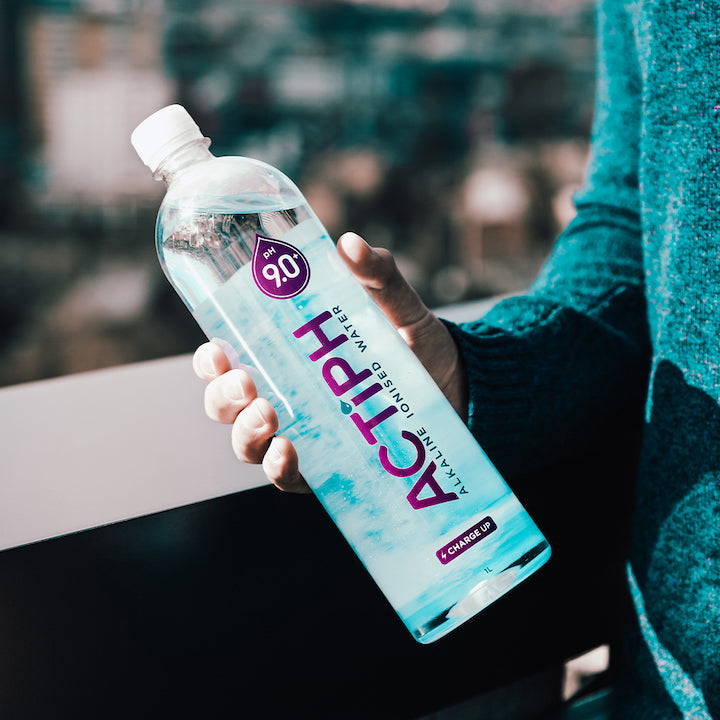 Actiph Alkaline Water - 12 x 1L
Subscription Benefits
✓ 10% OFF all website orders
✓ FREE Delivery on all subscriptions
✓ Cancel or pause at any time
Actiph alkaline ionised pH9 water is made with fresh Shropshire spring water and a unique blend of added electrolytes. Our advanced ionisation process removes sour tasting acidic ions leaving a smooth, refreshing alkaline water that helps take your hydration to the next pH level.
ActiPH Water is committed to becoming a climate positive business. As part of that commitment, for every plastic bottle sold in our online store, we fund the collection of 4 plastic bottles to ensure they never reach the ocean and are properly recycled, through our partnership with Plastic Bank.
We also plant a tree for every case sold, through our partnership with Ecologi. All our products are also 100% recyclable and BPA free.
UK Delivery Costs:
under £25.00 - £2.99 DPD Tracked Day Delivery
£25.00 or more - FREE DPD Tracked Delivery
We dispatch orders same day up till 2PM (Mon-Fri)
Delivery typically arrives 24 hours after dispatch
(excluding weekends), you can see the progress of your delivery by following your tracking notification you'll receive from our courier.
The best alkaline water
Actiph ph 9.0 ! Alkaline ionised water , is the best water in uk ! Wonderful, amazing! Number 1 !
Best water on the market
I've tasted this water In a tesco In London randomly. IT'S THE BEST TASTING WATER AND I SWEAR IT DOES SOMETHING TO THE BODY. I am one of those people that do not touch water but with this I can drink one litre a day . Top quality
This water here helped me though my pregnancy, whilst I wasn't able to stomach any other water this one my baby (&body) liked. I'm loyal to the PH lol nothing bad to say, got me through some tough times, smooth sailing.
its really rejuvenating and feeling fresh
i like actiph and hope the quality remains the same
Its really crispy and fresh and feels like drinking from spring water
@actiphwater
Be part of our community